About US
Becoming Productive International (BPI) provides bespoke services and solutions to individuals and organizations. We specialise in productivity, performance, and wellbeing – for personal and corporate clients.
Erwin Lai is an experienced professional coach, trainer, and speaker on productivity, wellbeing, and leadership development with a breadth of experience built up over a decade in the United Kingdom. In his last job as Academic Staff Developer at the University of St Andrews (UK), he facilitated and delivered a diverse range of training programmes for staff on topics such as time management, project management, people management, communication skills, assertiveness skills, coaching, stress management, and resilience.
As a qualified cognitive behavioural coach with the Centre for Coaching (London) and with specialist training in stress management, performance coaching, and health & wellbeing coaching, Erwin is passionate about helping his clients realise their potential through cultivating productive mindsets and effectively balancing increased productivity while retaining a focus on personal wellbeing.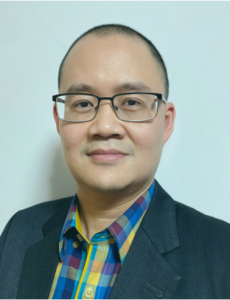 Associate trainer – Mark Robinson
Mark Robinson has over 15 years experience of the practical application of Lean process improvement. He is Managing Director of St Andrews Lean Consulting,  which until late in 2021 was a subsidiary company of the University of St Andrews. 
Mark has delivered Lean training, facilitated Lean process improvement events, and advised on the establishment of Lean programmes for clients from a range of sectors including charity, government, health, higher and further education, law, medical research, philanthropy, and retail.
His clients can be found around the globe in countries such as Australia, Ghana, Ireland, Malaysia, New Zealand, Saudi Arabia, the UK, and the USA.
Mark takes great satisfaction in transferring his Lean skills by delivering Lean training, and in working with teams of staff to help them dramatically improve what they had previously believed to be a problem process.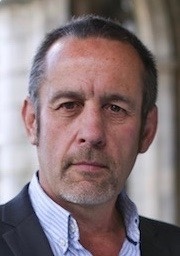 productivity
optimisation
Let us help you to take your productivity to the next level! We offer training and coaching in topics related to productivity – including time management and project management.
Our materials are evidence-based, and all our sessions are delivered by a qualified and experienced trainer and project manager.
performance
optimisation
Whether you are looking for support to achieve your goals, or you need help to overcome what is hindering you from performing at your very best and from achieving your potential, we can help.
Working with you through our bespoke coaching programme, our qualified performance coach can help take you to the next level of your life.
WELLBEING

optimisation

Without wellbeing, you cannot be productive or perform at your best. Let us help you find the balance you need.
We offer training and coaching in topics related to wellbeing – including stress management and resilience.  Our materials are evidence-based, and all our sessions are delivered by a qualified health and wellbeing coach.
BECOMING PRODUCTIVE INTERNATIONAL

Email: erwin@becoming-productive.com

Mobile: +6 019 6869800